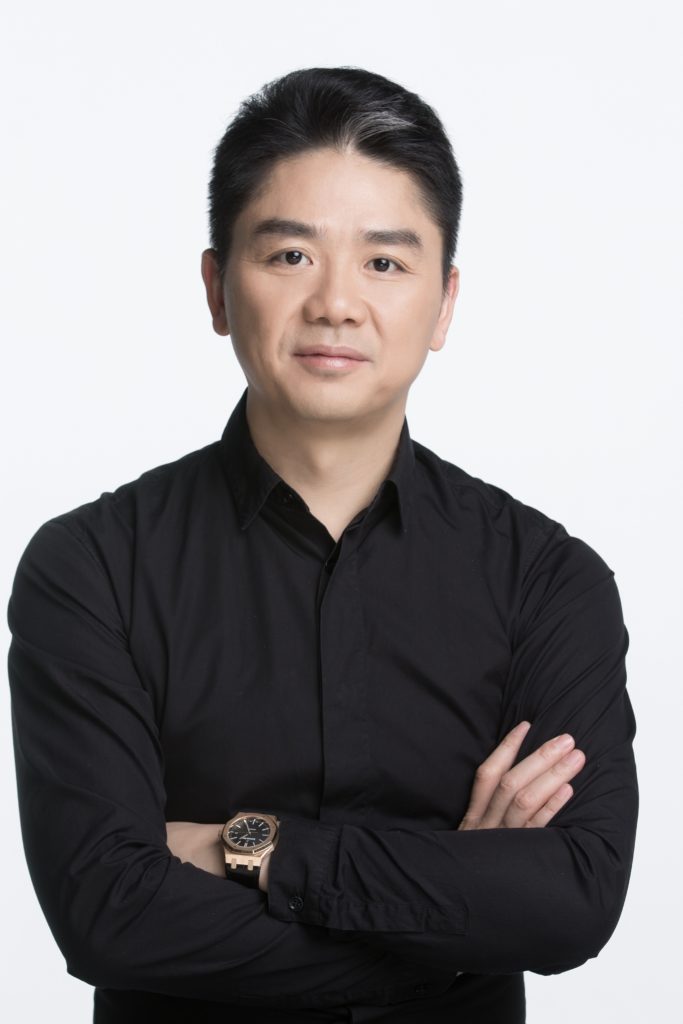 Richard Liu Qiangdong - CEO of JD
Liu was born on March 10, 1973, just outside of Suqian, in the Jiangsu province of China. His parents both worked in the business of shipping coal from northern China to its southern regions, and were often gone for extended periods of time in their line of work. While they were away, he was taken care of by his grandmother. Growing up in the rural village where Liu lived, he lacked access to modern conveniences many of us are used to such as running water, electricity, and even roads. His family struggled to make ends meet, and from June until September they were able to eat corn -- cornmeal porridge for breakfast, corn pancakes for lunch, and dry cornbread for dinner. Liu has said the cornbread was so tough it could make your throat bleed. For the remaining eight months of the year, they would have boiled sweet potato for breakfast, sweet potato pancakes for lunch, and dried sweet potato for dinner. Meat was a rare luxury in his village, purchased and eaten only once or twice a year on holidays such as Chinese New Year.
On the rare occasion that his family was able to afford meat, he would accompany his grandmother to the local farmer's co-op, which was the only place it could be purchased at the time. She would thriftily bribe the meat vendor with a few kilograms of peanuts so that he would give her a cut of meat with a large amount of fat on it. The fatty meat would produce oil when cut into shreds and boiled down, and Liu's family would store the oil in a jar tied to one of the house beams. Rather than to keep the oil away from pests and animals, placing it up high was a way to make sure it was out of reach, and only available for special occasions. On those such days, his grandmother would untie the jar from the beam and scoop out a spoonful of oil, using it to cook and flavor whatever vegetable they were eating that day. It was Liu's idea to wash the dishes with hot water so the oil would come off and be usable in soup.
As he grew up, Liu desired to make the world a better place, even when his world was still just his little village. As a young boy he dreamed of becoming a village head, because he saw that while his family and the other villagers didn't have much to eat, the village head always had multiple pork slices hung below his roof, and ate meat year-round. He wondered if he became the village head, if he would be able to make it so all the families in the village could have pork on their tables. Slowly, his scope of the world grew bigger and his ambitions higher. When Liu was in the 4th grade, the nearby city of Lailong began to have electricity transmitted to it. Something Liu and his classmates had never seen before, he led all of them after school from their village to the local government building in the city, where they all were able to see electricity at work for the first time in the form of a lightbulb. So much was unanswered for Liu, as he wondered where the electricity came from, and whether the lightbulb was hot enough to light a cigarette, but he knew then that he wanted to see more and see even further.
When Liu was in middle school, he used a school holiday to see what the outside world had in store. With only his savings of 50 yuan (about $70) and the clothes on his back, he traveled from Lailong to Xuzhou by car, and then from Xuzhou to Nanjing by train, arriving in the city at one o'clock in the morning. The capital of the Jiangsu province was the largest city Liu had ever visited, and he has admitted that prior to going there he had not fully comprehend that larger cities than Lailong even existed. In a moment of revelation, Liu saw the Jinling Mansion Hotel, a 37-story building that was one of the tallest around at the time. He then went along the Yangtze river by ship from Nanjing to Jiujiang, and dreamed of seeing not only the largest cities in China such as Beijing and Shanghai, but of the world like New York, London, and Tokyo.
Still desiring to make a difference in his lifetime, when it came time to enter university Liu was interested in pursuing a career in politics. He applied to the best universities in the largest cities in China, and was accepted into the sociology program at Renmin University, known at the time as the People's University of China. Unfortunately, the cost of the eight hour train ticket to the capital city was too much for his family to afford on their own, but luckily his friends and neighbors all stepped in and contributed whatever they could toward his journey. Some gave money and he was able to afford the train ticket, and those who couldn't spare any funds gave him eggs so that he wouldn't have to purchase any food on his trip. With 500 yuan in his pocket and 76 eggs, Liu moved away from his village for the first time in his life, to the bustling city of Beijing.
Once at the elite university, Liu quickly dove into his studies. He also got a job writing letters by hand for a company that could not afford a photocopier, but soon found that even with both school and work he desired more challenges. He began to teach himself computer programming, and soon found himself to be a skilled worker in a highly desirable field. Due to market reforms in China that caused a shift towards embracing capitalism, computer programmers were in high demand and Liu soon found himself making more money than he had ever dreamed he could. He was able to purchase expensive items such as his own personal computer and even a cell phone, and he had a new house built for his parents back in his village.
Liu graduated from Renmin University in 1996 with a bachelor's degree in sociology, and got a job at the health product company Japan Life. For two years, he saved as much money as he could while also climbing the ranks of Japan Life and pursuing his EMBA from the China Europe International Business School, a globally top-ranked business school in Shanghai. After gaining substantial experience as director of computers, director of service, and logistics supervisor, he had saved up enough money to pursue his next big idea.
Leaving the safety of a corporate job, Liu used his savings to rent a 4-square-meter booth in one of the many technological bazaars in Zhongguancun, Beijing. The day he opened his stall -- June 18th, 1998 -- is considered to be the day JD.com was founded, and is the subject of their annual "618" promotional blitz that has become the equivalent of China's Black Friday. Calling the stall "Jingdong", he started out by selling magneto-optical drives, a now obsolete technology for saving computer files. Whereas the precedent in the bazaar was to sell counterfeit and knock-off products indiscriminately and haggle with buyers for the best price, Liu guaranteed that his products were all authentic, and placed price stickers on each of his items to show that his prices were firm and he had no interest in engaging in haggling.
Although unorthodox at the time, Liu's business strategy proved to be successful, and within five years he grew the company from the tiny stall in Zhongguancun to a chain of twelve brick and mortar electronics stores located in three major Chinese cities. His business may have continued down this path in perpetuity were it not for the SARS epidemic that struck fear in Chinese citizens in 2003. Nobody was leaving their home, and retail business across China suffered greatly. Liu was forced to temporarily close all of his retail locations, but using his knowledge of the internet, he began posting his inventory to online bulletin boards in an effort to keep moving products. He found that he had tapped in to a quickly growing market, and even after he re-opened his retail locations he continued to have one employee sell and ship products online.
In 2004, one year after initially beginning to sell his products online, Liu decided that the future of his business lay in the online space. He began the process of transitioning his company exclusively online, writing the code for the first website himself and eventually closing all of his stores. In that time, many people were still distrustful of purchasing items on the internet, so Liu worked around the clock to answer each and every customer service inquiry personally, sleeping in his office and setting an alarm clock to go off every two hours to ensure he never missed a question. In this way, Liu transformed his company into the online site now named JD.com, and one that is currently compared to United States-based giants such as Amazon.
He is married and has two children. He and his family reside in Beijing, China.